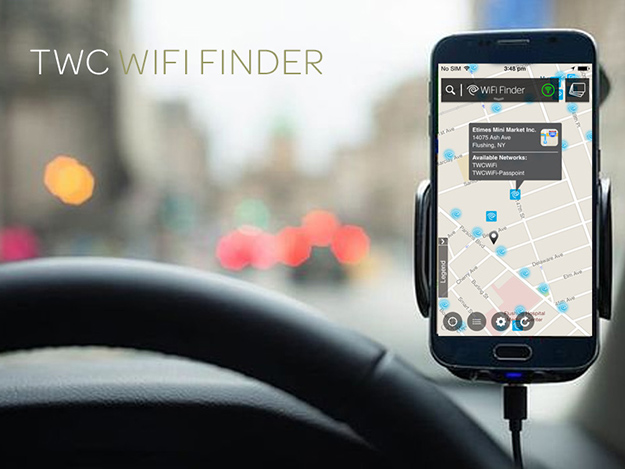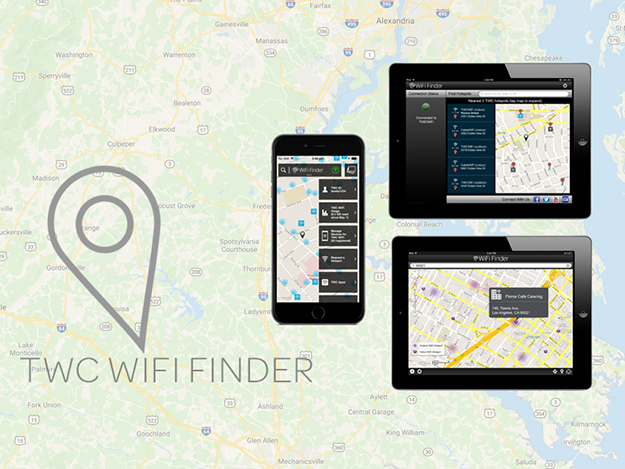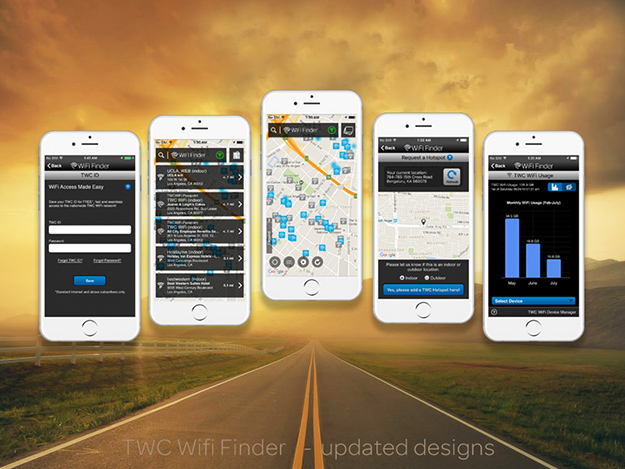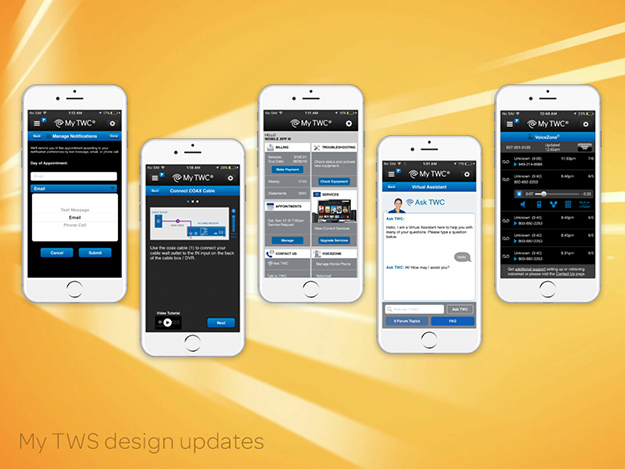 Project Details
Time: 2018 to 2019
Date: Tools: Adobe XD, Sketch & Photoshop
Project Description
Time: 2011 to 2018
Tools: Photoshop & Sketch
Medium: Android & IOS - Phones, iPad, Tablets
My Role: UI and asset Designs of all the app sections like device management, TWC WiFi usage, hotspots and address listing.
The WiFi Finder app makes it easy to locate and connect to the nationwide TWC WiFi® network, which helps to get fast, reliable Internet on-the-go. Access is FREE for qualified Internet customers. Coverage has network of over 500,000 hot-spots nationwide.
Features of WiFi Finder include:
• With TWC ID and Password user can enable any device to auto-connect to TWC WiFi secure network  • Search for hot-spots even when user is not connected
• View hot spots in map or list format.  • Request new WiFi hot-spots
•  Register additional devices for seamless access to TWC nationwide WiFi network
•  View WiFi usage and calculate savings over cellular data